CO2- free cargo flights to China from one of Europe's most important hubs: Service from Frankfurt to Shanghai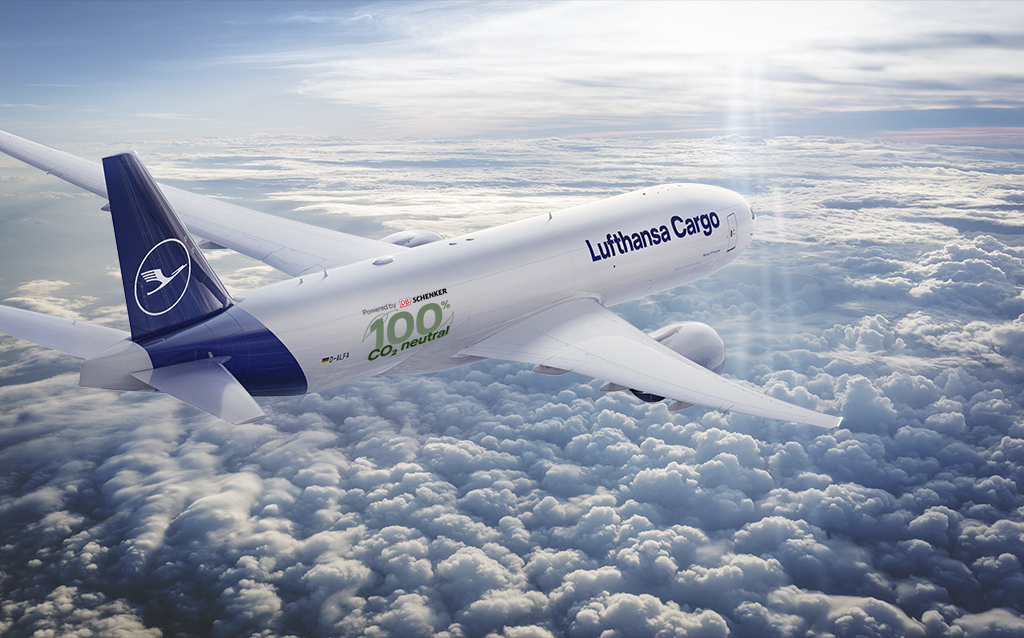 In November 2020, DB Schenker partnered with Lufthansa Cargo and flew the world's first carbon-neutral all-cargo flight from Frankfurt, Germany, to Shanghai, China, and back. The Boeing 777F cargo aircraft's fuel was mass-balanced by sustainable aviation fuel (SAF) on both legs of the journey.
A true alternative to fossil fuels, SAF is produced from waste materials, such as those derived from used cooking oils (UCO)and vegetable oils, landfill, municipal waste, crop waste, and more. Greenhouse gas (GHG) emissions from SAF are as much as 80% lower than emissions from conventional jet fuels, resulting inCO2 emission avoidance and less pollution. After a successful start which even included several customers on this premiere flight, DB Schenker and Lufthansa Cargo decided to set ambitious targets and launched a weekly connection. These all-cargo flights utilize Lufthansa Boeing 777Fs aircraft, are using SAF and have been available since April.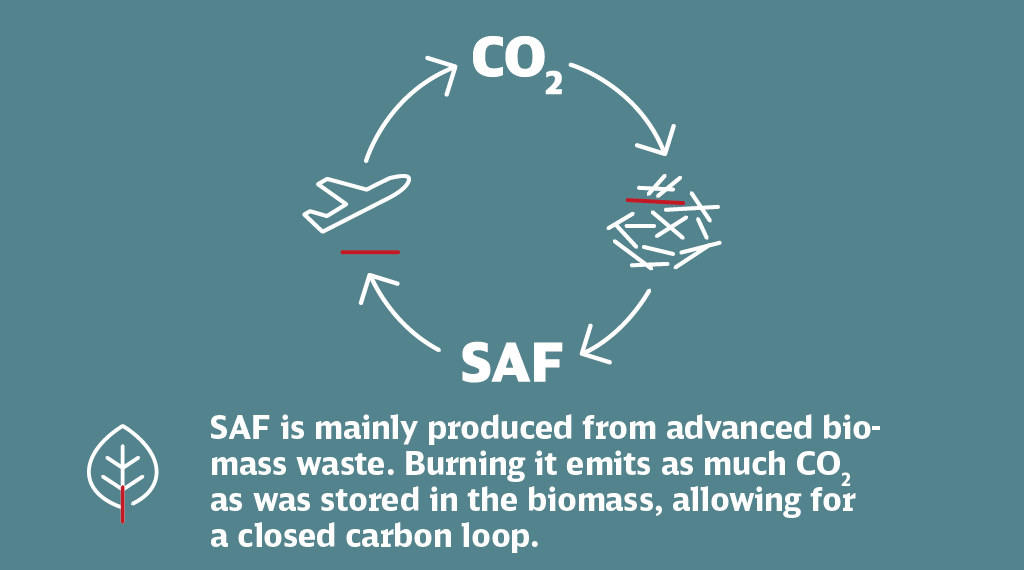 Rethinking the business of our industry for a carbon-neutral tomorrow
As sustainability becomes more and more critical, businesses and logistics providers are looking for ways to grow their economic base and make a positive social impact in terms of their ecological footprint. With air freight accounting for 1.9% of all global greenhouse gas emissions (without the radiative forcing effect at high altitudes), the logistics industry can play a major role in reducing such emissions.
We are an active member of the Sustainable Air Freight Alliance (SAFA), a buyer-supplier cooperation between airlines, shippers and freight forwarders, and we participate in the WEF platform "Clean Skies for Tomorrow" where supply chain stakeholders are collaborating to find ways to meet fuel demand without fossil fuels. With economic growth and global trade expected to double the level of freight-related emissions by 2050, we will continue to work with our customers and transportation partners to ensure their ambitious CO2-reduction targets can be met.