China is pursuing ambitious goals with the construction of a third airport in Beijing. Beijing Daxing Airport is intended to tame the rapid growth of air traffic in the region around the capital. In air cargo, the airport with the IATA abbreviation PKX is to create one of the most important transshipment hubs in the giant empire.
Aviation in China is more than just moving people and cargo from one place to another by plane. It is also a political indicator of how far China has progressed on the road to modernity. And in this respect, the country with its 1.4 billion inhabitants has reached an extraordinary level.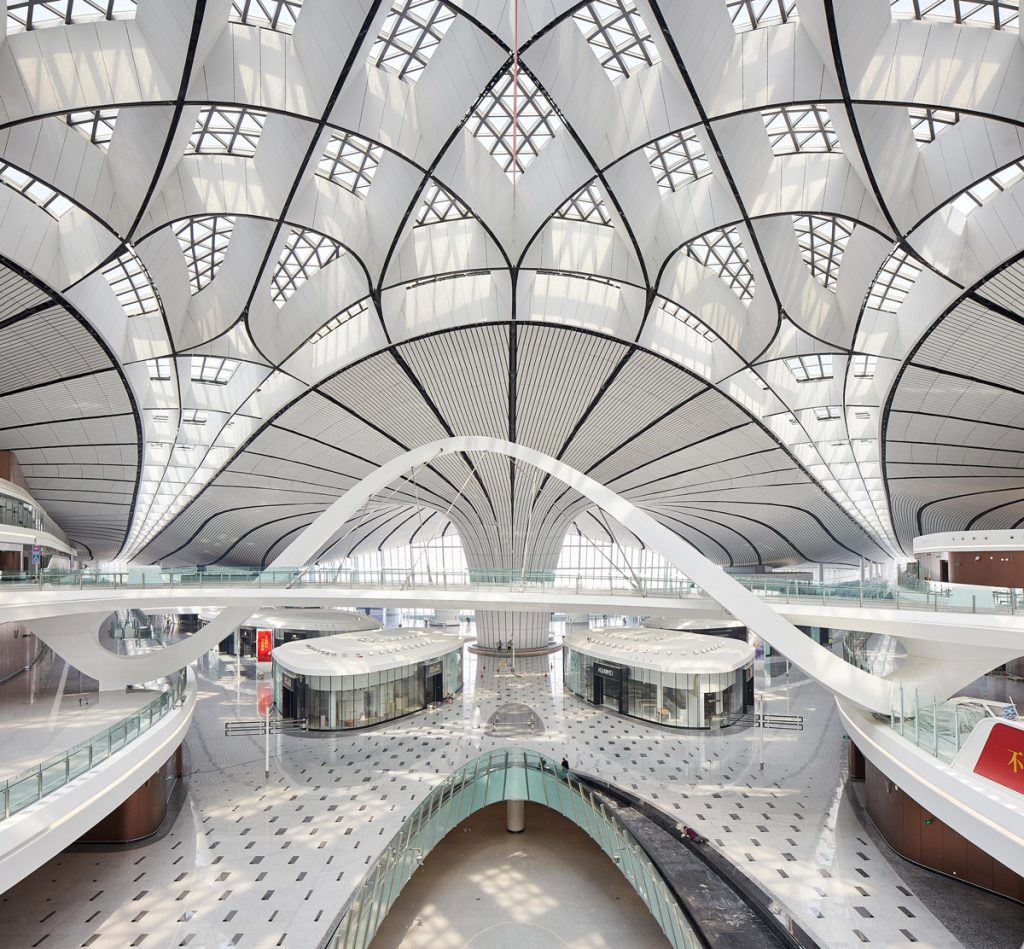 Reason enough to take a look at the world's latest mega-projects in a loose sequence: How do plummeting passenger and airfreight numbers square with often ambitious expansion plans?
A long history of aviation
China has had airports since 1907. The first was built in Shanghai and served the military. Twelve years after that, civil aviation took off. Today, Chinese engineers design airplanes and fly into space. According to figures from the IATA Air Transport Association, the jobs of six million people in the country depend on aviation.
The sector is driven primarily by the gigantic domestic market: Passenger numbers and cargo volumes are growing rapidly. In 2019, more than 700 million people traveled by air in China, and around 16.74 million tons of cargo were carried. 37 airports in the country have an annual capacity of more than 10 million passengers.
No wonder, then, that the government is now building a superlative new airport in the capital: In terms of building area, Beijing Daxing International Airport is the largest airport in the world.
Capacities in an important region
One reason for the new building was the limited capacity for air traffic in the capital region. The previous Beijing Capital International Airport, the second largest in the world, was at full capacity and could no longer be expanded. Originally designed for 75 million passengers a year, however, this limit was already exceeded in 2012. Beijing also has the small Beijing Nanyuan Airport, which has military and civilian uses but was closed when the new PKX opened in September 2019. Just six million passengers flew through NAY in the year – mostly on domestic flights operated by China United Airlines.
Finally, China needs connectivity to the global aviation network for the new Xiong'an Economic Zone. The newly built area is to become a kind of subsidiary capital to Beijing.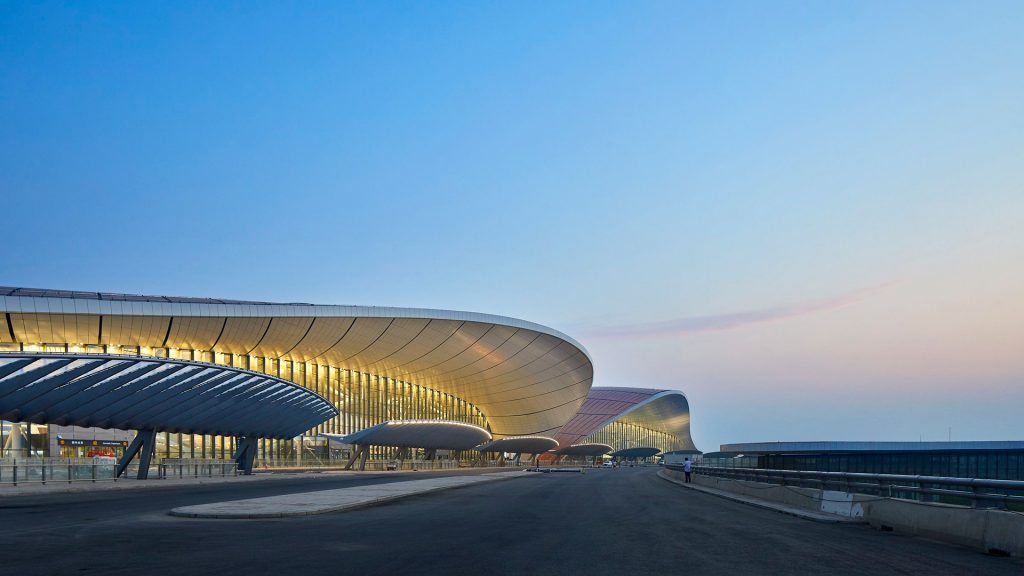 Fast construction time for Beijing Daxing Airport
For planning and design, China's government brought on board star planners from Norman Foster and Zaha Hadid Architects. The architects designed a terminal building that spans 700,000 square meters like a giant starfish. It took less than four years to build for 45 million passengers a year. It went into operation just in time for the 70th birthday of the People's Republic.
120 billion yuan – the equivalent of more than 15 billion euros – was the cost of the extensive complex and buildings alone.
Ich bin ein Berliner.

John . Kennedy
The connections to the transportation network caused the costs to skyrocket to an astronomical 51 billion euros. High-speed trains, subways and trains between airports ensure rapid transfers. High-speed trains take travelers to the center of Beijing in 20 minutes.
Growth after the pandemic
The Corona pandemic brought air travel in China to a standstill in early 2020. But the country has recovered quickly after a deep slump in cargo and passenger volumes. Domestic flights in particular have returned to almost pre-crisis levels due to massive price cuts, while long-haul flights remain rare.
At this place you can find external content from Twitter. What data is processed by Twitter is beyond our knowledge and influence. For more information, please see our Privacy Policy.
Aircraft manufacturer Boeing predicts that by 2039, some 2.5 billion people will be flying in China, far more than in North America or Europe. The air cargo market alone is expected to grow by an average of 4 percent over the next 20 years, primarily in Asia. China's government is also continuing to focus on strong growth. China has resumed the expansion of its air transport network, which was paused for a few weeks. Daxing is also set to grow, with capacity rising to 72 million passengers a year by 2025 and as many as 100 million by 2040.
At this place you can find external content from Youtube. What data is processed by Youtube is beyond our knowledge and influence. For more information, please see our Privacy Policy.

By 2035, 200 new airports are to be built to serve millions of people. There are few observers who doubt that this will succeed in the land of superlatives.