Italy is a major hub in our network and one of the most popular tourist destinations in Europe. We present to you some interesting facts about the country as well as some tourist highlights.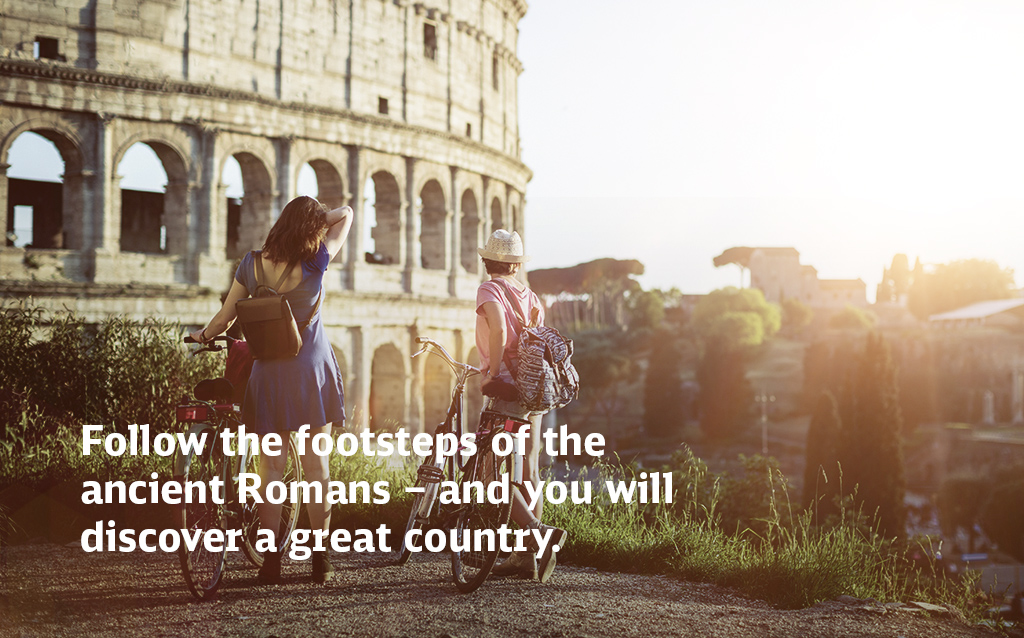 Even in ancient times, Italy was an important economic hub in Europe. Flourishing maritime trade across the Mediterranean Sea – especially to and from Genoa and Venice – was the cornerstone of Italy's development into a center for logistics.
Germany and France are two of Italy's biggest trading partners today. The foundation of the Italian economy, however, is the service sector. Around 70 percent of Italy's gross domestic product is attributable to services, including tourism.
Other important sectors are mechanical engineering, aircraft construction, shipbuilding, vehicle manufacturing, the chemical industry, and the electronics industry. The textile and garment industry is also very strong, with well-known brand names that consumers around the world associate with the words "Made in Italy."
DB Schenker in Italy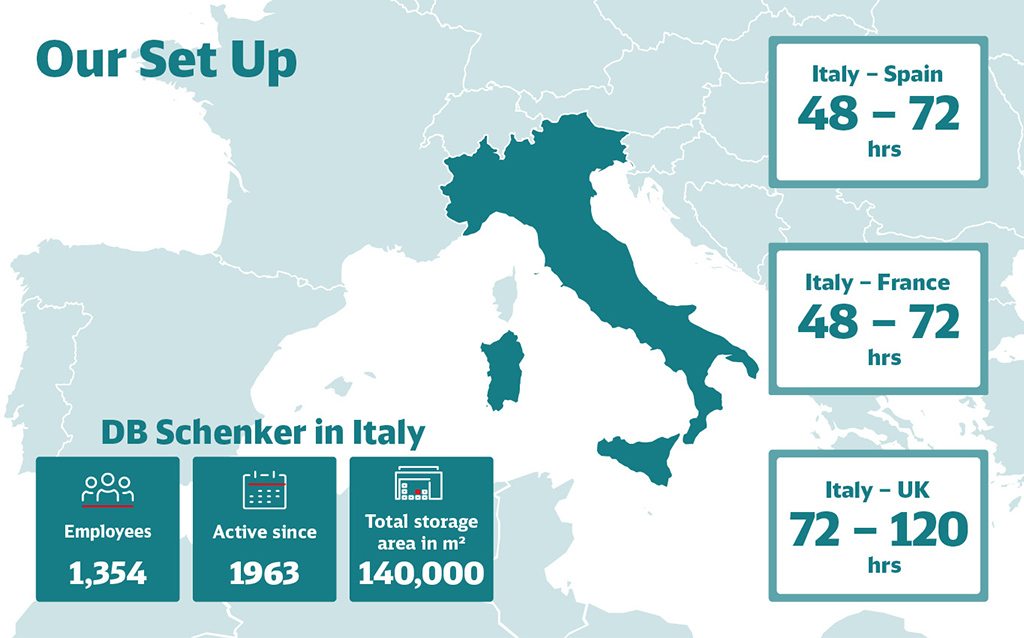 Discover the Italian "dolce vita"
Visitors to Italy can enjoy natural beaches and hiking trails as well as large cities and cultural attractions. No matter which destination you choose, you can look forward to the warm Mediterranean climate and Italy's marvelous cuisine!
1 All roads lead to Rome
This old saying definitely still applies today: Italy has many cities worth seeing, but Rome attracts by far the most visitors. The capital fascinates with its historic squares, impressive sights, and numerous fountains. Probably the most famous building in Rome is the Colosseum, which is one of the Seven Wonders of the World and offers a true insight into the architecture of ancient Rome.
2 Cinque Terre – the most colorful scenery in Italy
Cinque Terre is the name given to five neighboring communities on the Italian Riviera. The old fishing villages here are famous for their colorful houses, which are picturesquely situated on the hills that line the coast. The five villages are all part of Cinque Terre National Park. They are connected by a hiking trail that offers wonderful panoramic views of the sea.
3 A gondola ride through Venice
Gondolas and Venice simply go together. Gondolas are both a clever means of transport through the city's canals and a thoroughly romantic activity. Make sure to visit the Doge's Palace, St. Mark's Square, and the Bridge of Sighs. Those who are looking for a lot of fun and entertainment should visit Venice during Carnival, when parades, shows, and costume contests take place over a period of ten days.
Special tips for your summer trip by Federico Girgenti, DB Schenker in Italy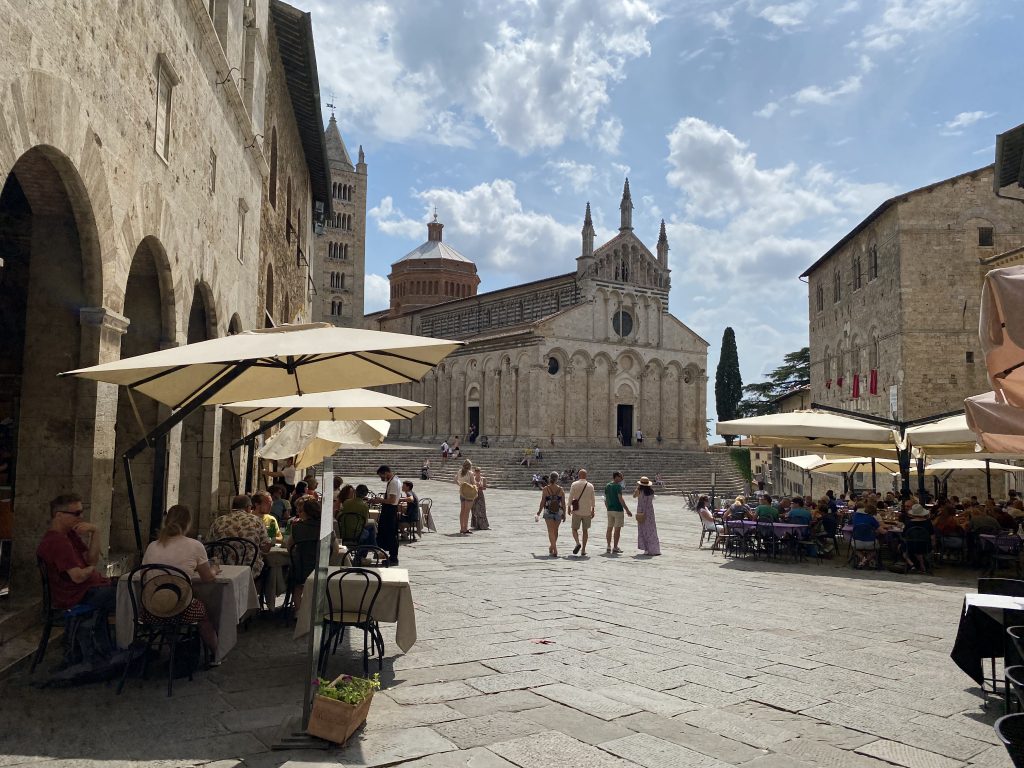 "Italy is a country that doesn't need any introductions. Great food, spectacular sights, and welcoming people are just some of the reasons why Italy is worth visiting at least once.
With more than 50 UNESCO sites across the country, Italy will take your breath away – from the mountain peaks to the cliffs along the coast. Its regions, each with its own history and special characteristics, will surprise you in different ways.
…And don't forget to discover the hidden gems this country can offer!"

Federico Girgenti, CEO DB Schenker Italy