When you think of Spain, long beaches, colorful cities and lively fiestas immediately come to mind. But there is more to discover!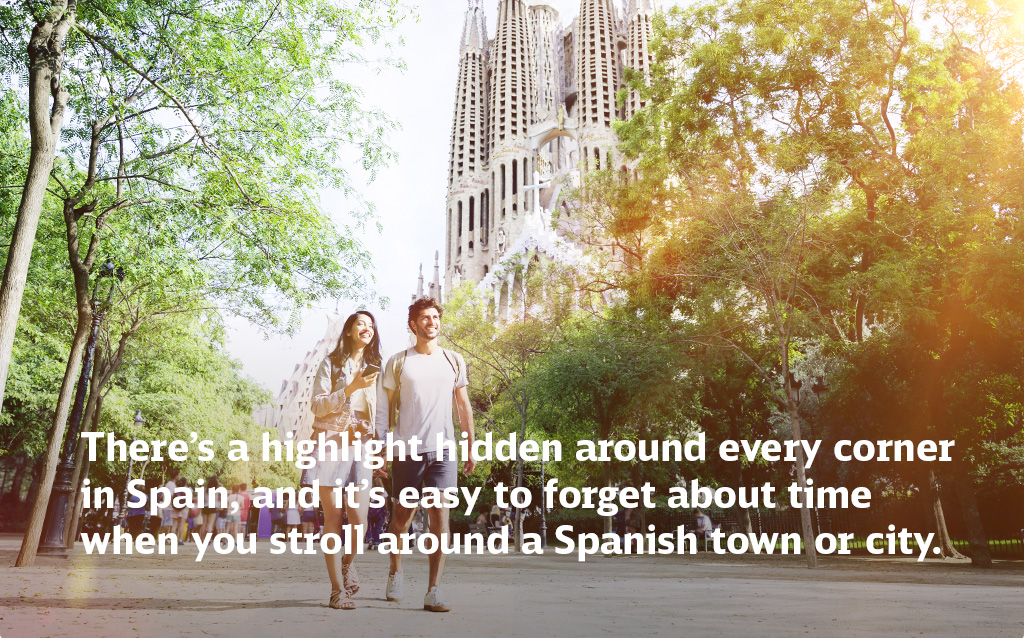 The country on the Iberian Peninsula includes 17 autonomous regions that display great geographical and cultural diversity.
The most important economic sectors in Spain are tourism, information and communication technology, the metalworking industry, mechanical engineering, agriculture, and petrochemicals. Spain's economy showed signs of strength even during the pandemic – especially in terms of the production of electric cars.
The infrastructure and energy sectors (including wind and hydropower plants) are also doing well. Spain's key export and import partners include France and Germany.
DB Schenker in Spain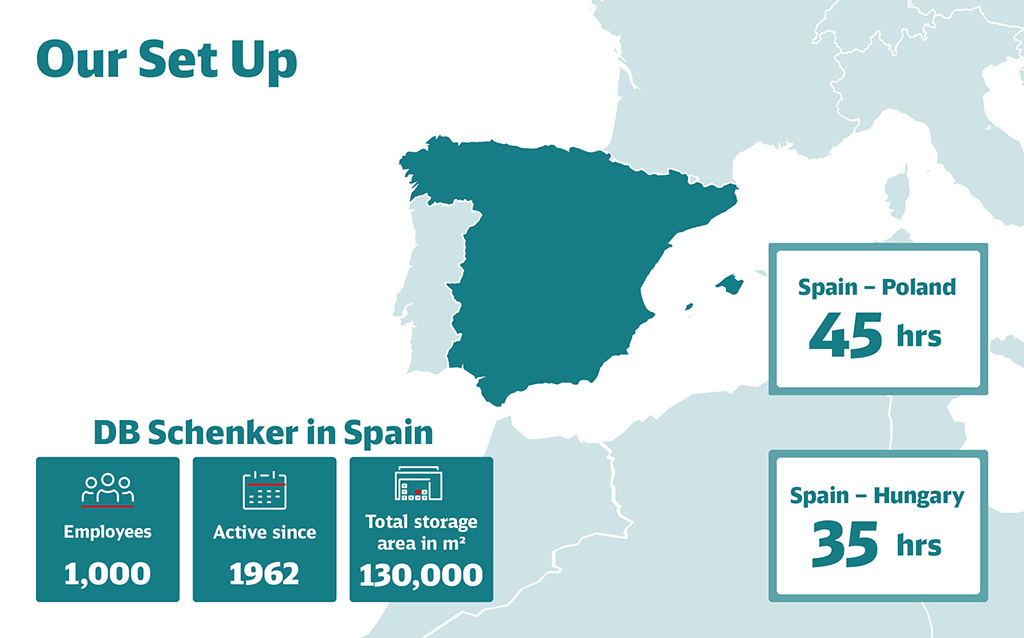 Immerse yourself in the beauty of Spain
Every year, millions of visitors come to Spain to marvel at the diversity, richness, and openness that only Spain has to offer. Our travel tips:
1 The Alhambra: The red castle
This Moorish pleasure palace located near Granada in Andalusia will take your breath away.
The Alhambra complex includes several buildings, towers, walls, gardens, and a mosque, as well as intricate stone carvings, delicate filigrees, magnificent tile-lined ceilings, graceful arches, and the serene courtyards of the Nasrid palace, all of which make the complex stunningly beautiful.
2 Madrid: The city that never sleeps
Madrid is not only the capital of the country; it is also truly the center of Spain. The city is full of sights, imposing squares, and magnificent buildings. No matter where you look, you will see the most beautiful facades around you. Such magnificent architecture is rare in the world. And be sure not to forget to visit the king's palace – Palacio Real.
3 The Cathedral of Santiago de Compostela
The final destination of any pilgrimage on the Way of St. James. Various pilgrimage routes from all over Europe come together here. Construction of the cathedral over the supposed burial place of the Apostle James began as early as 1077. These days, not only pilgrims flock to this sacred sight in Spain, as many tourists come here to visit as well.
Special tips for your summer trip by Rita Pessoa, DB Schenker in Spain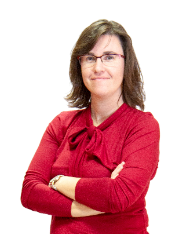 "For me, there are so many special things about Spain that it's hard to highlight only a few. I think diversity is the word: wherever you go in Spain, mainland or the islands, you find very different landscapes, cultural habits, gastronomy, history, architecture… But, at the end of the day, it's all about the people! Spanish people are often bright, humorous, welcoming people. They can find motivation to push forward, despite any circumstances they might encounter, and succeed. You can see that throughout centuries of history as well as nowadays. I love spending time in Spain, I feel completely at home, despite having been born in Portugal, and deeply admire my DB Schenker colleagues.
So do come over to Spain! Whether you enjoy the sunny white sand beaches, the beautiful countryside, the snowy mountains, visiting wonderful monuments or tasting irresistible delicacies, Spain has it!"

Rita Pessoa, Head of Marketing and Communications Iberia