In the course of our 150th anniversary, we implemented a very special project together with all of our European locations: The Taste of Europe, our digital cookbook. Here you will find recipes from Schenker employees from all over Europe. They have cooked, baked, stirred, and decorated. You can even find drink recipes in our online cookbook. The chefs' insider tips are a special highlight. After all, who knows better how a Hungarian recipe works than a real Hungarian?
In addition to recipes, you can also read in so-called HomeStories. Here people are presented in their homes and asked about their connection to cooking and food, as well as favorite dishes and local specialties.
Ingrid is one of those HomeStories. Why? Because she loves baking!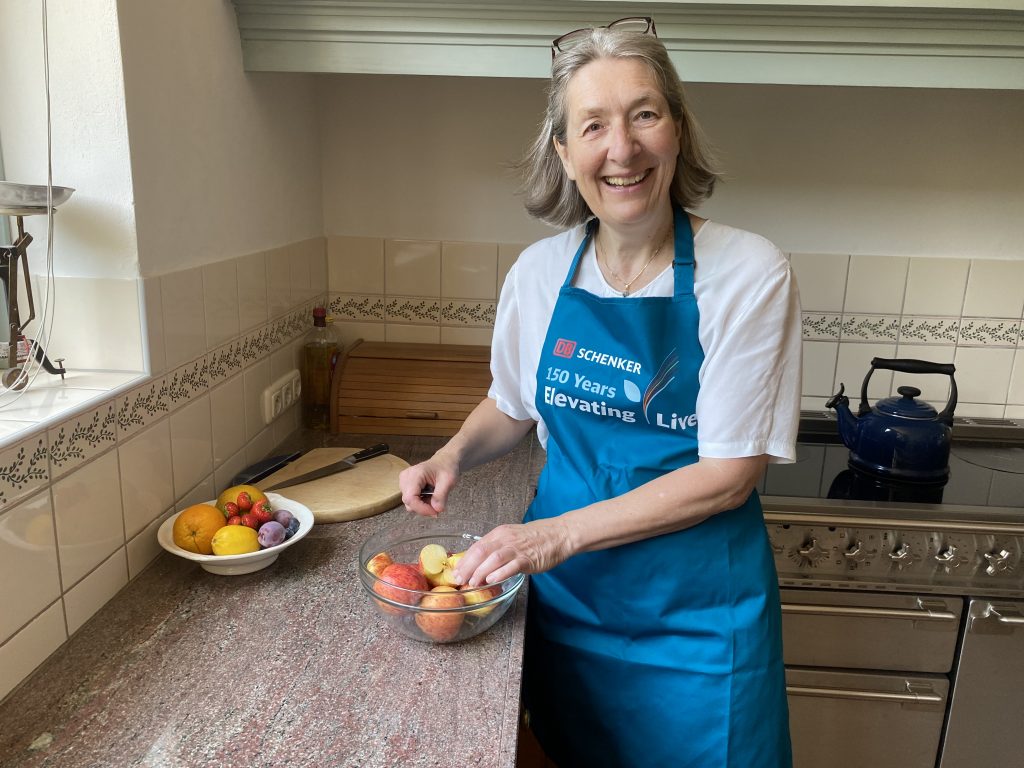 "When I heard about the cookbook idea, I was immediately excited. I threw on my DB Schenker cooking apron and got into the kitchen. In no time at all, my classic Dutch Apple Pie was ready. I can't wait to see what my colleagues from Europe have conjured up."
Ingrid van Beurden
The third part of the cookbook is the CompanyStories. Here you can learn more about the work and world of DB Schenker, exciting food transports, the best snacks for a truck ride and clever logistics solutions.
Do you already have an appetite?
Why wait any longer: Discover The Taste of Europe! We hope you enjoy trying out the recipes.