France has the largest area of any country in the European Union and is sometimes called "The Hexagon" because of its shape. We'd like to show you the most beautiful sides of this hexagon!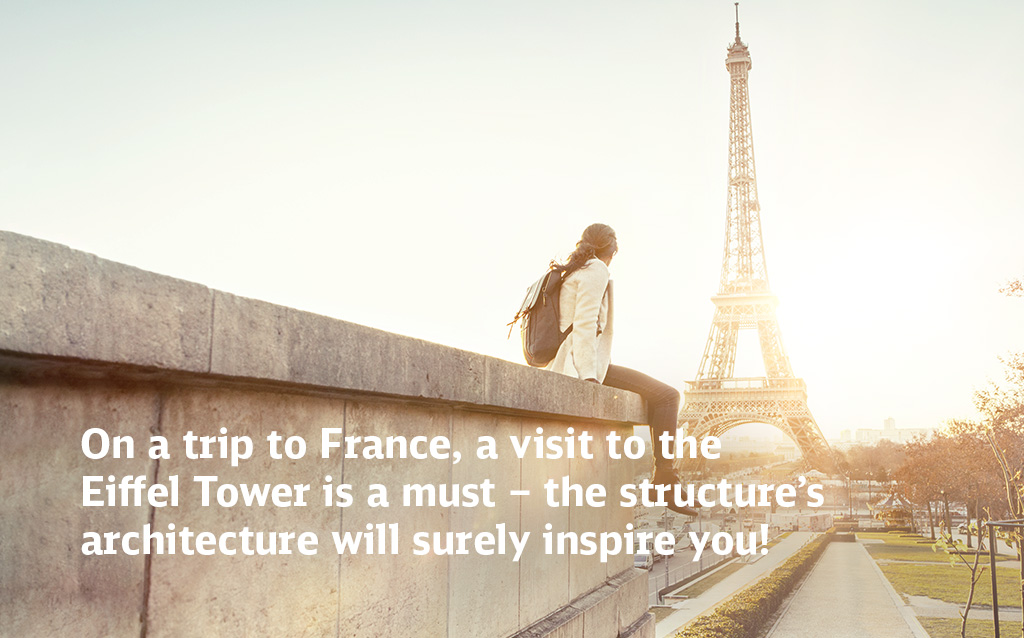 Due to its size, location, and access to two oceans, France developed a vibrant land transportation system centuries ago.
The country has grown to become the fifth largest trading nation in the world (and second in Europe). This growth was supported by new roads, railways, and waterways, and such transport connections have made France an ideal trading partner.
France is one of Europe's biggest economies with high-output industrial and agricultural industries, both of which are strong export sectors. The most important economic sectors in France are agriculture, industry, and the service sector. The telecommunications, automotive, and aerospace industries also play an important role in the French economy.
---
DB Schenker in France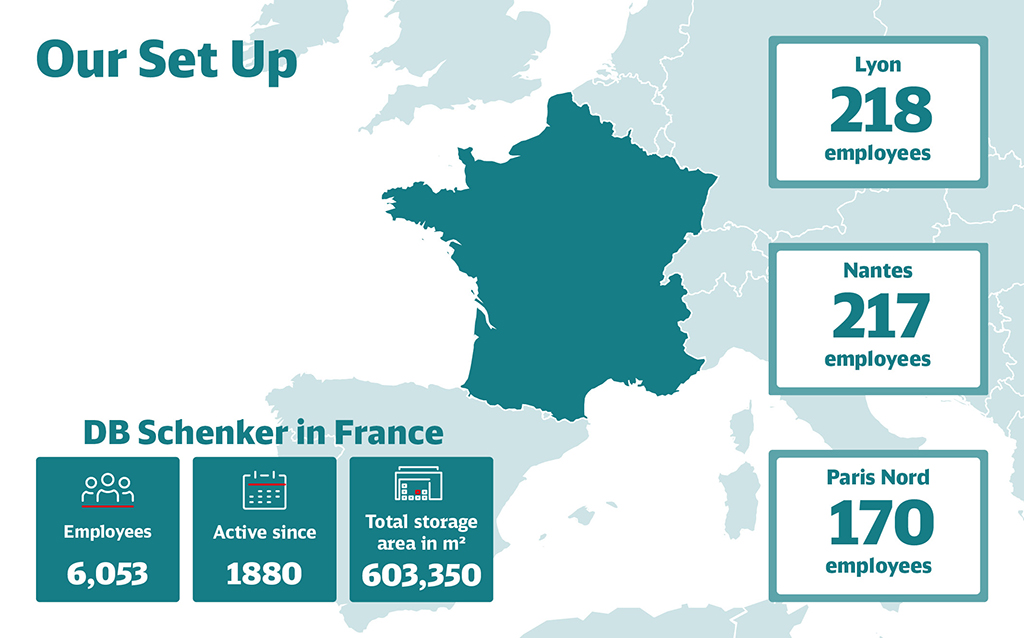 "Savoir Vivre" – in France you learn how to enjoy life
France is home to one of the most famous bicycle races in the world. But even off the bike paths there is much to discover:
1 Inevitable Paris
Paris is a must for many travelers around the globe who plan on visiting Europe. It's therefore not surprising that around 15 million tourists come to Paris every year to see its historical sites, venerable architecture, and vibrant cultural and civic life.
2 French cuisine
It's not a cliché: Food plays an essential role in French culture and daily life. This fine tradition is maintained by a varied agriculture system and famous regional products from both land and sea – all refined by the skills and creativity of innumerable chefs.
3 Marseille: 2600 years of trade
Founded by ancient Greek settlers, Marseille has since developed into a major industrial and trading city with excellent transportation infrastructure. In terms of tonnage, its harbor is number two in the Mediterranean and number five in Europe.
4 The TGV: Built for speed
The TGV is France's intercity high-speed rail service. Since its launch between Paris and Lyon in 1981, the network has expanded to connect major cities across France and in neighboring countries. TGV trains currently transport around 110 million passengers per year.
---
Special tips for your summer trip by David Laurent, DB Schenker in France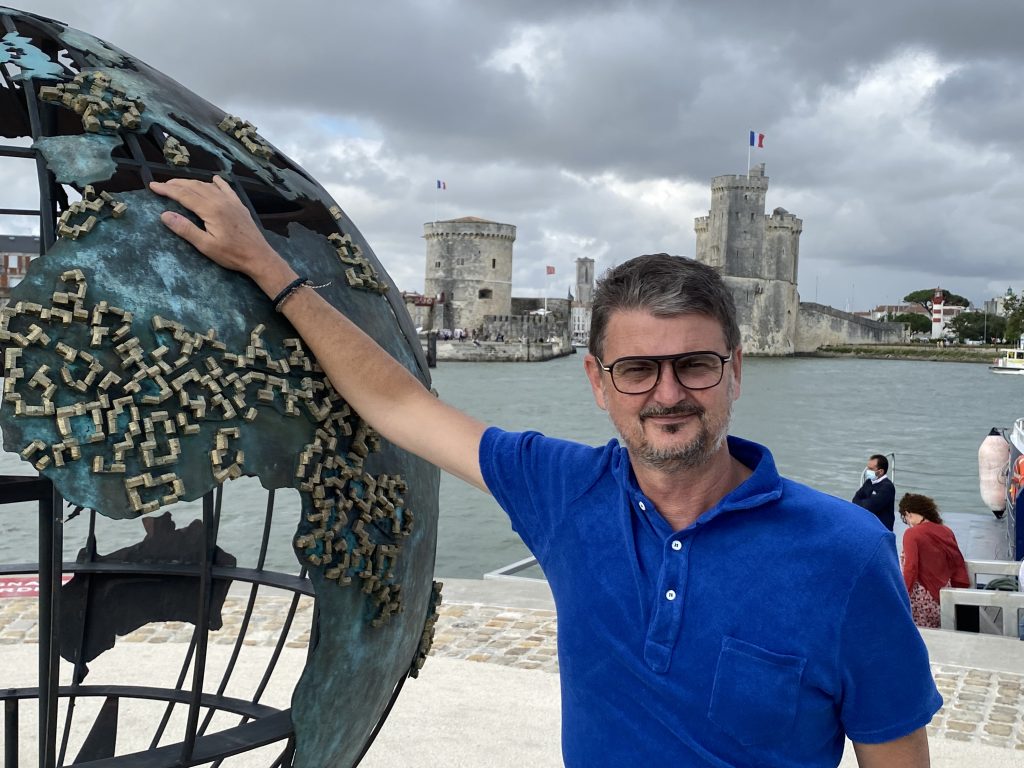 "Discover so many shades of Europe in one country: Bienvenue en France!

France is so beautiful! Its beauty comes from the variety of its landscapes and climates: From Mediterranean colors to changing skies and the strength of the elements you feel on the Atlantic coast from Normandy to Brittany and Euskadi (Basque coast) – every place is so different. When the holidays come, we always say to ourselves that the world is to be discovered, but there are also so many different places to see in our country –mountains, valleys, and beaches… In such a country, you face a dilemma. It's like being in front of a rainbow and trying to figure out which color you prefer.

I'm now starting my vacation in La Rochelle, a historic city with lovely architecture. I love the contrast of white stone and blue sea and sky here. You can drink a sweet wine right before the meal– the pineau, which is less well known than cognac (originally used as digestif but now to be found in cocktails). Ré Island just off the coast of La Rochelle is so charming; it's a must-see! I'm looking forward to eating seafood, and the local delicacy is oysters (I should point out here that French people always speak first about food – it's not a myth!).

Through a history mixed with companies like Joyau and Jules Roy, Schenker France offers a beautiful example of the cultural mix in the Hexagon – which is how the French also refer to their country, due to its geographical shape. With 124 locations and 6,000 employees across the country, DB Schenker in France brings together a range of different accents, styles, and cultures that often meet and mix as well. "

Laurent David, Head of Marketing and Communications, DB Schenker in France
At this place you can find external content from Pulse-eu related to our content. We need your consent to load that external content. You can load or unbload it clicking on the switch below.